The Lumbini lawn carries an aesthetic landscape set against a royal backdrop. The lawn holds a capacity of accommodating 1000 guests at a time. The lawn also offers two podium options which have been set up keeping the cultural requirements. Lumbini is best suited for weddings, receptions and pre-functions as it comfortably meets all the traditional and contemporary needs of an Indian wedding.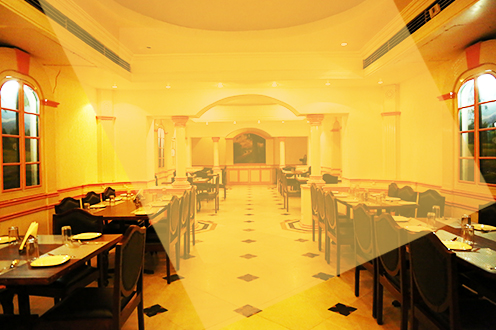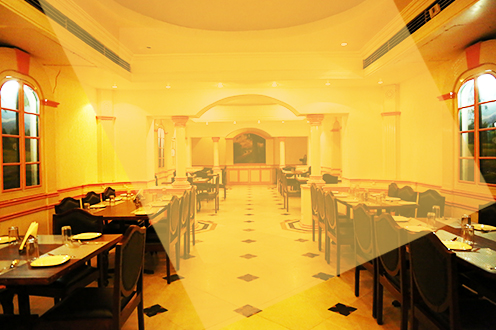 A more cozy space for executing pre-wedding functions as well as a gathering of 150 people. It is a more inviting venue especially when our customers want to personally attend to their guests. It is the ideal place for a small sit-down gathering.
If you feel like touching the sky and wish to have an extraordinary experience to view the city's skyline then this is the venue we would personally like to suggest. This two level venue on the top floor is just the tip of what the hotel assures to offer. The intricate work that forms the periphery is enhanced by an exquisite, traditionally called ghoomat, structure dominating the patio. The number of guests this venue can accommodate is approx. 300 people.